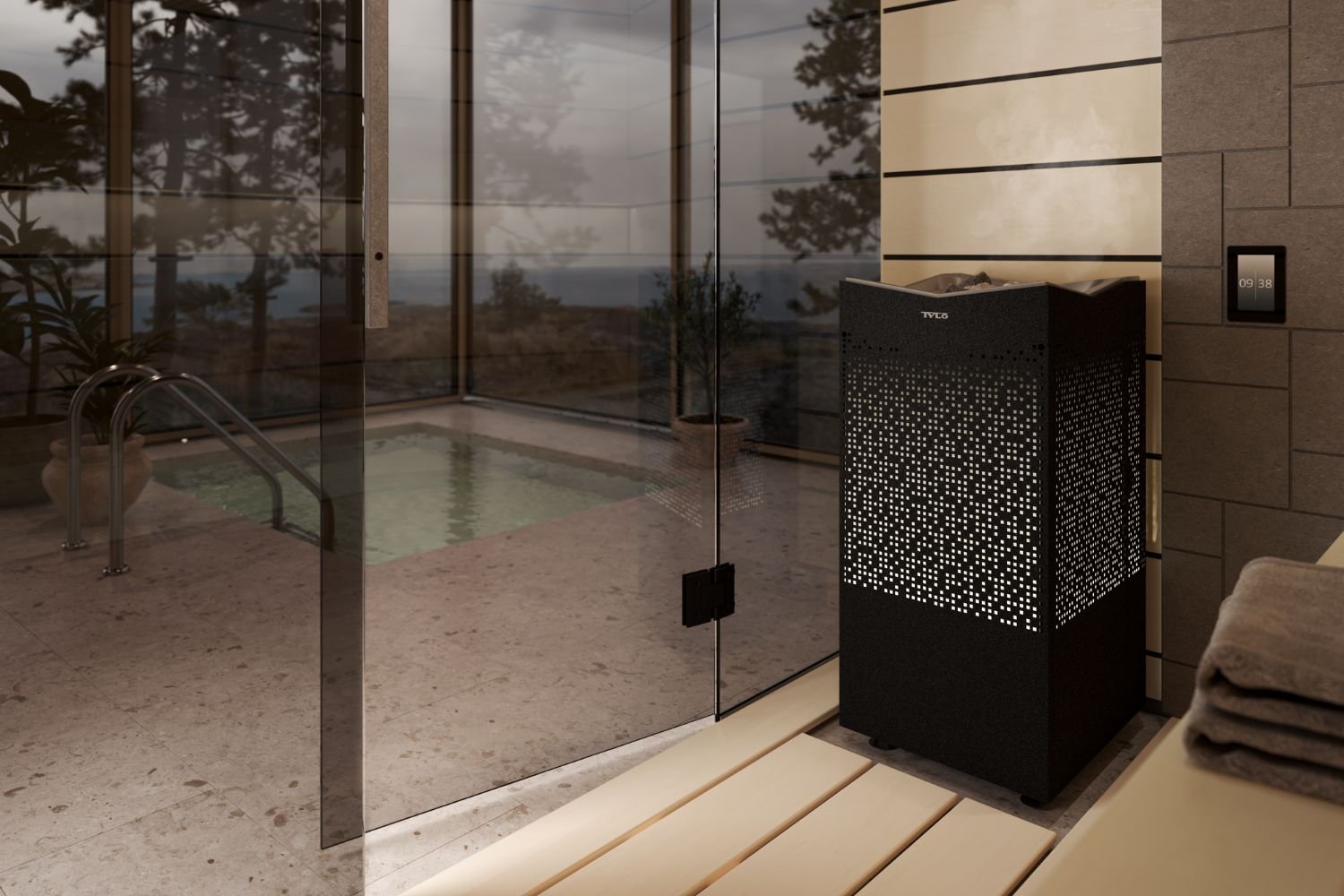 Say hello to Crown, the revolutionary sauna heater that blends cutting-edge technology with a regal and timeless design. Prepare to experience the ultimate in sauna luxury, as Crown sets the bar higher for what it means to elevate your relaxation and revitalization to a majestic level.


Revolutionary sauna heater

This floor-standing sauna heater has a symmetrical design combined with elegant lighting pattern that casts a warm glow across the room, creating a serene and relaxing ambiance. The eye-catching Crown grill allows optimal airflow and heat circulation throughout the sauna, making sure that you receive the full benefits of the heater's technology.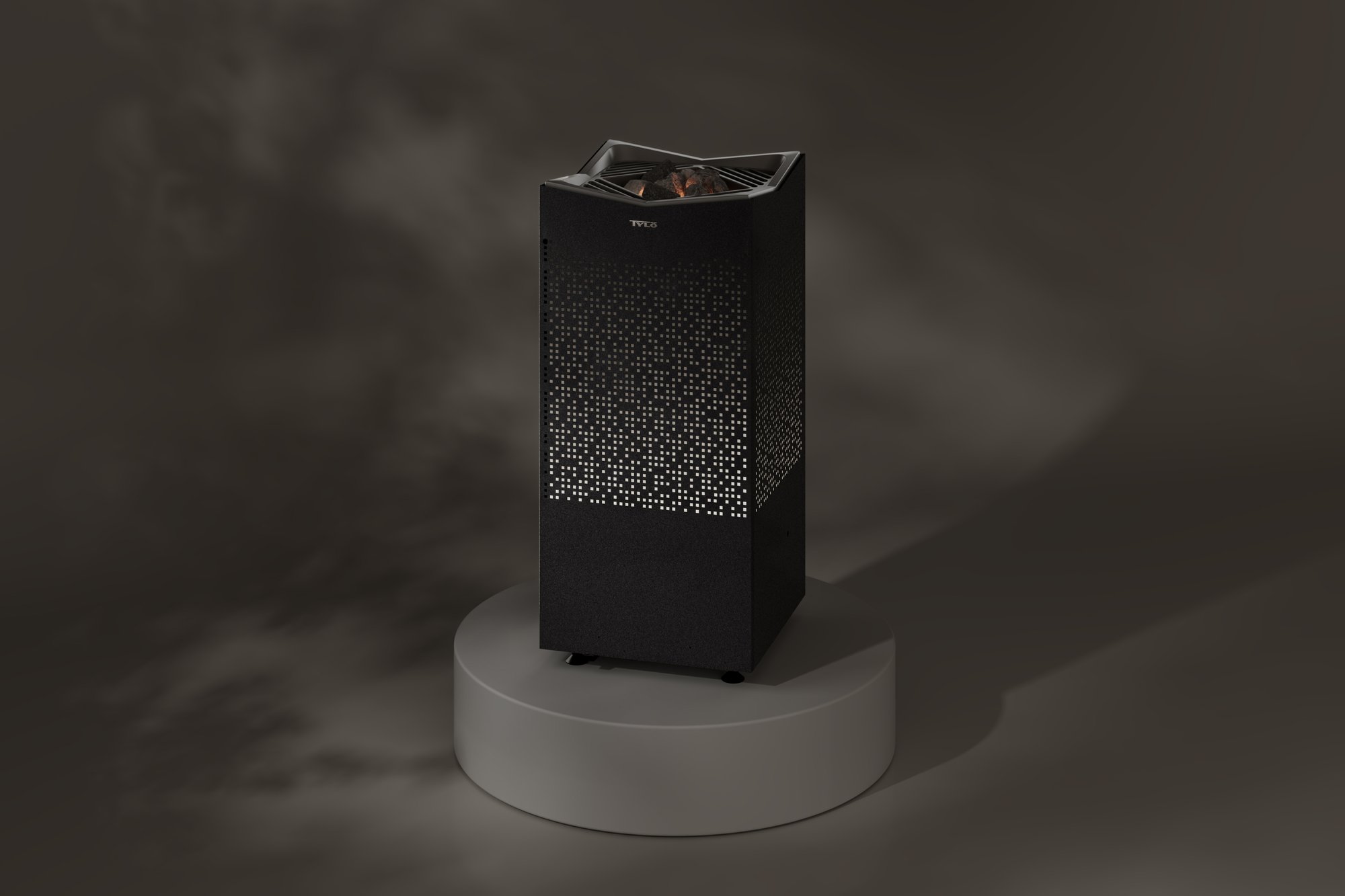 For your comfort
Do you prefer a hot, dry traditional sauna or a softer temperature with a bit of humidity? Choose between our traditional sauna heaters or our Combi heaters for a Soft Sauna experience and create your ultimate sauna indulgence. Available in Black and Grey as standard options.
Did you know?
The Combi version can achieve energy savings of up to 25%compared to traditional heaters by utilizing temperatures of65-70°C and a humidity level of 35%.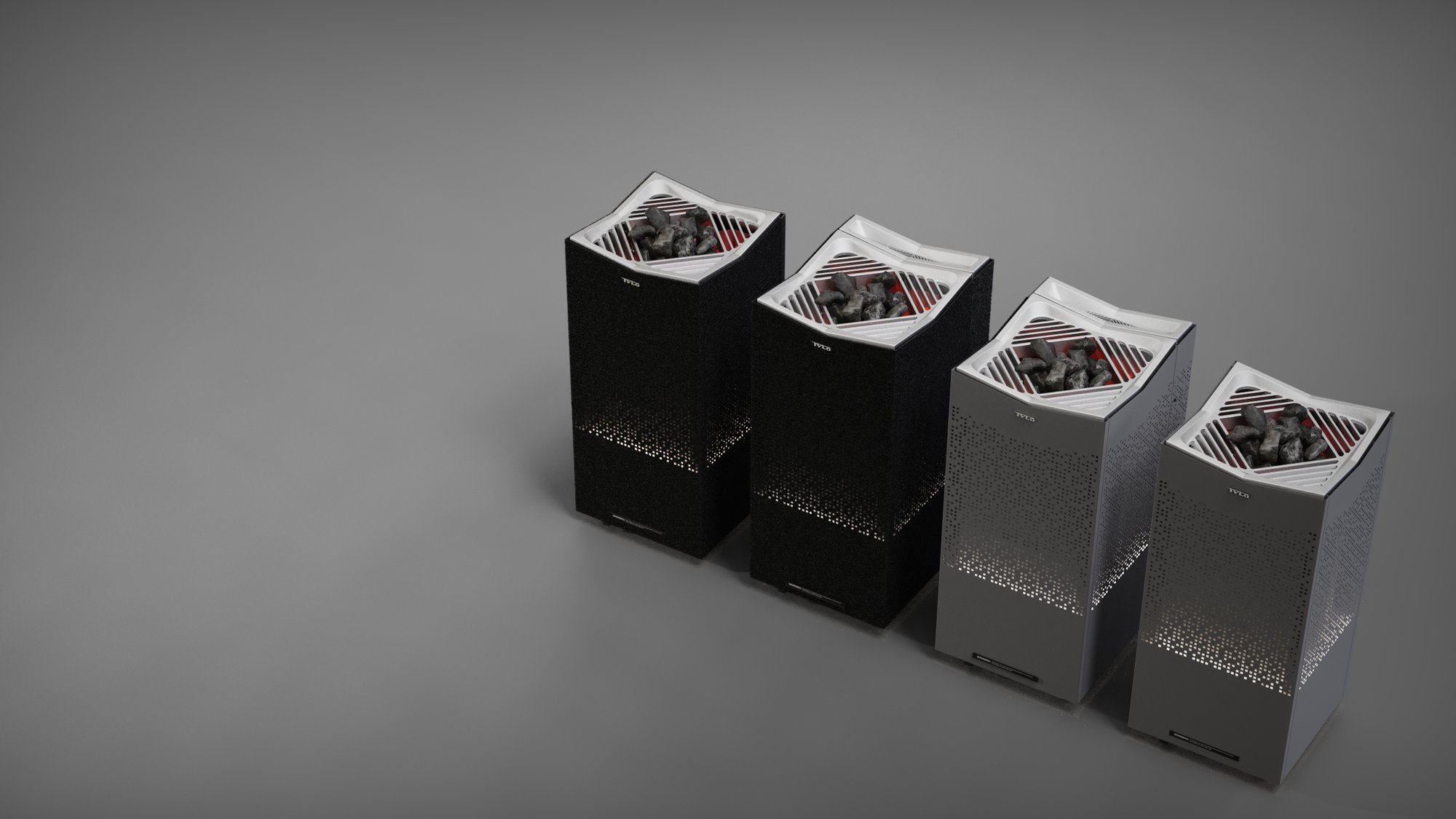 Product specification
EASY TO PLACE
• Conveniently placed in a corner, against a wall, or in front of glass
• Features four equally beautiful and visible sides
• Floor standing

FAST WARM UP
• Equipped with IntelliAir air chambers for efficient heating

STONE RESERVOIR
• Enhanced capacity to hold a full pack of 20 kg of stones
• Deeper reservoir allows more time for the water to vaporize

TECH
• Built in electronics – Elite with Cloud functionality
• Built in lights

INSTALLATION & MAINTENANCE
• Easily accessible without the need to turn the sauna heater to the back side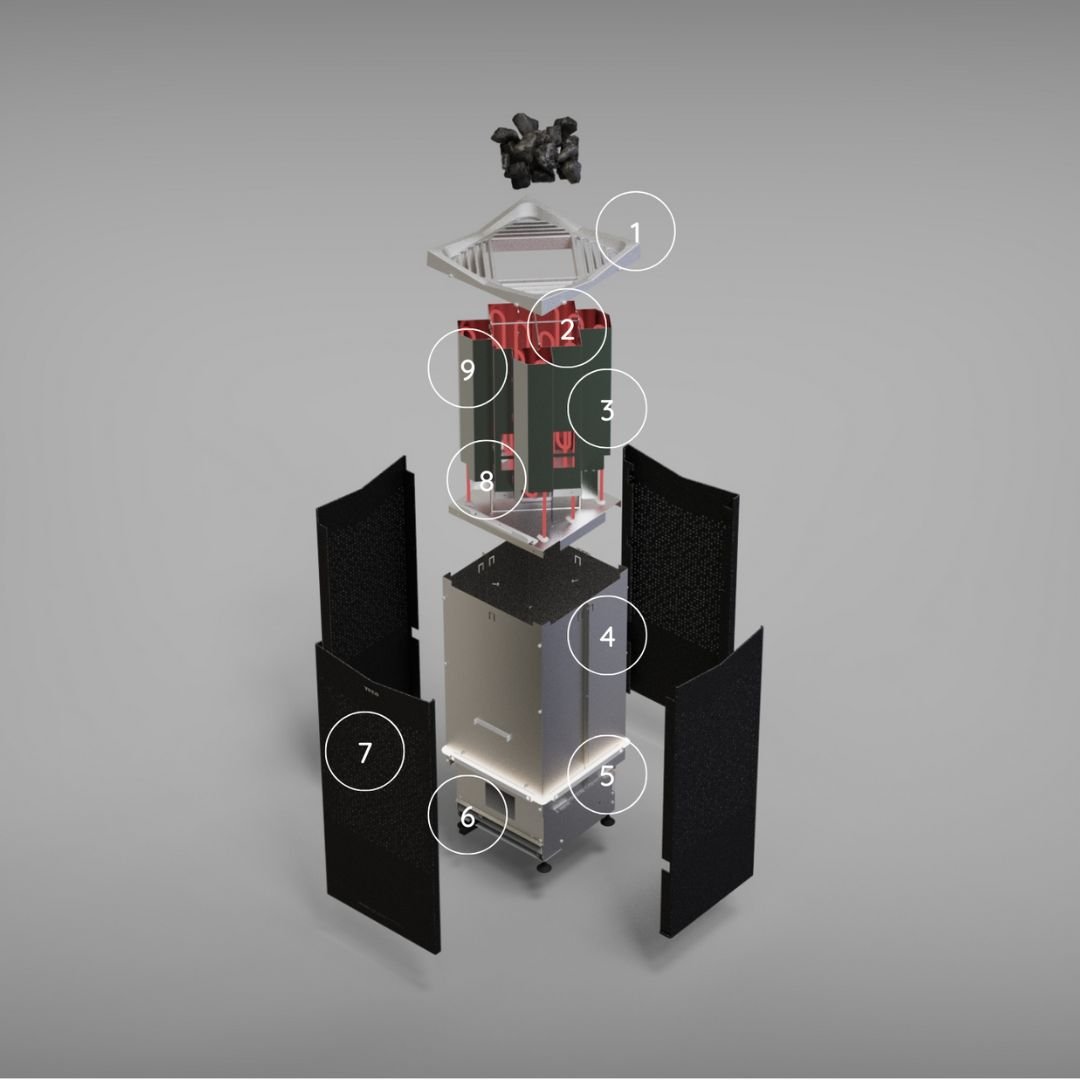 Under the hood
1. Solid casted aluminum grill
2. Tylö quality heating element
3. Easier to change elements and store reservoir
4. Inner cover for effective heat deflection
5. Sauna proof neon LED light
6. Accessibility for easy installation and service
7. Changeable panels
8. IntelliAir - Stones in the middle and four air
chambers around
9. Larger and deeper stone reservoir than our Sense Heaters