Tylösand infrared cabins. Making heat cool.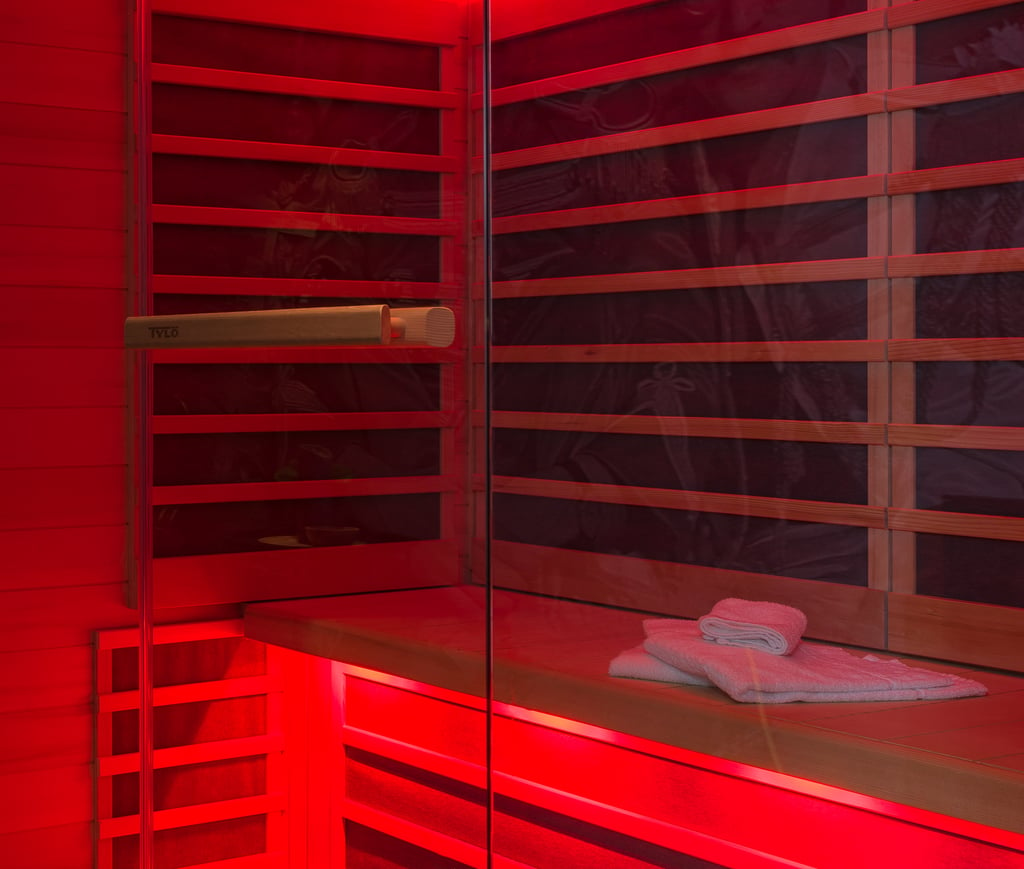 Looking for something to give you that feeling of relaxation and restoration you've been longing for? Check out the stylish Tylösand™ infrared cabins for 1,2 or 3 people. Built to the highest standards and conforming to the toughest regulations, they bring all the health benefits of IR heat to your home. Switch on. Now switch off and enjoy.
One, two and three person cabins, or two-in-one saunas
The Tylösand series of IR cabins come in a variety of sizes for one, two or three people. Choose your size and style, then enjoy all the health benefits they offer in the comfort of your home. The Tylösand T-800 series of cabins all offer those little luxuries in life you deserve, like low radiation, all-glass front wall, trimodal lighting with valance lights and colour light therapy.
All cabins come with a choice of black or grey panels.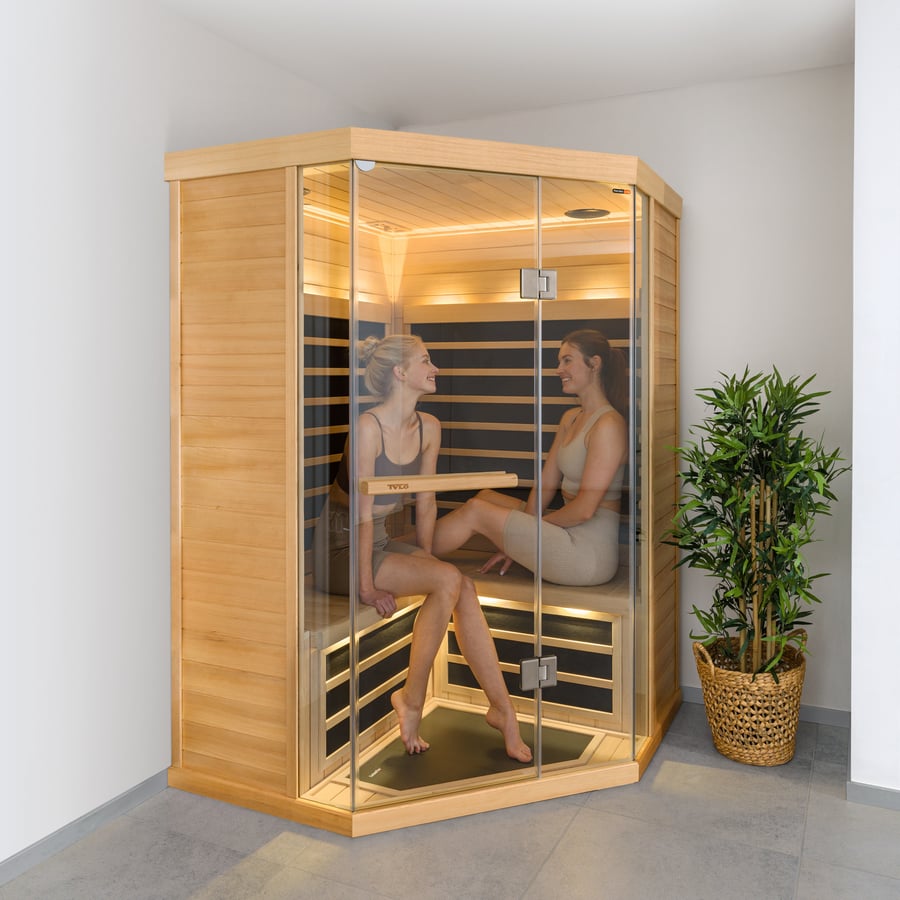 Not sure what type of heat is for you? Take both
Don't want to choose? Take both. The Tylösand 2-in-1 sauna lets you enjoy infrared heat in a traditional Tylö sauna. Simply swap infrared panels for part of the backrest and get double the amount of sauna joy. Panels are available in grey and black.
Bringing the health benefits of heat into your home
Easy to install and simple to use, a stylish Tylösand cabin brings lots of benefits. From a deep, purifying detox sweat, pain relief and stress from soothing heat to less fatigue and better sleep and even anti-aging from tighter skin. Investing in a Tylösand cabin isn't just about relaxation, it's investing in your mind, body and general health.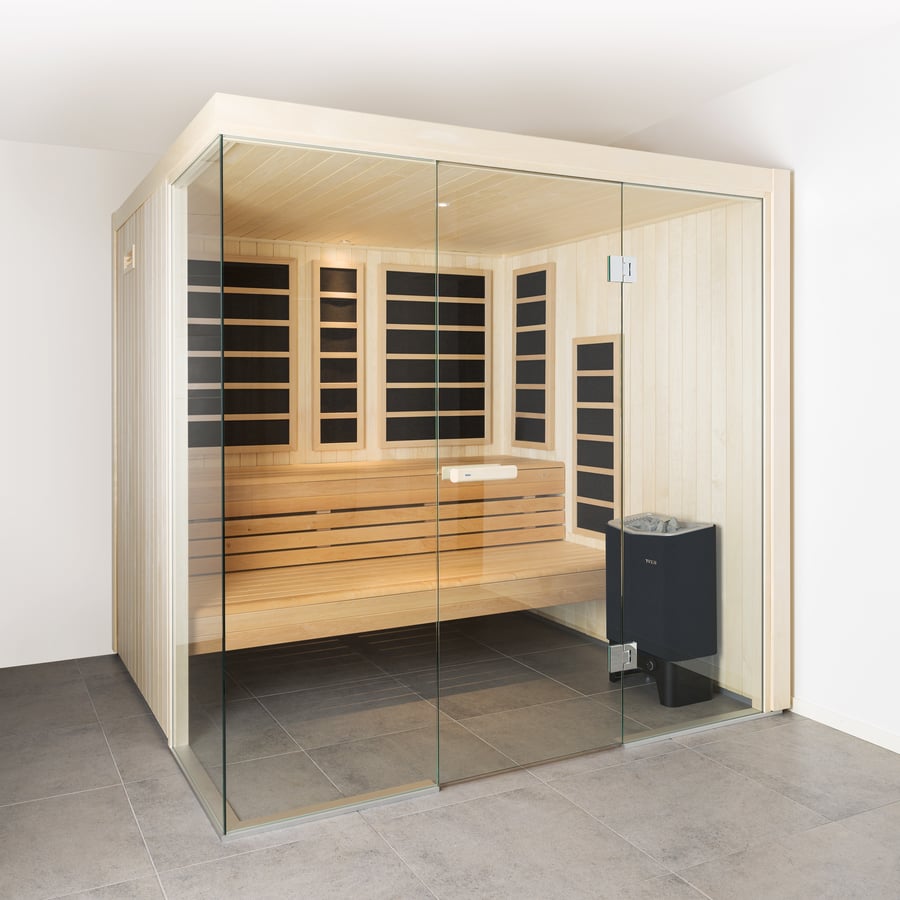 Enjoy therapy through colours
We all know we need light to live. Especially in the dark winter months. Chromotherapy is about using colours to enhance our health and well-being, with each colour in the spectrum having a different, positive effect on our bodies. Tylösand cabins come with a choice of 6 different light settings. Which is your favourite?